Caribbean Rice Featuring Tilda Brown and White Rice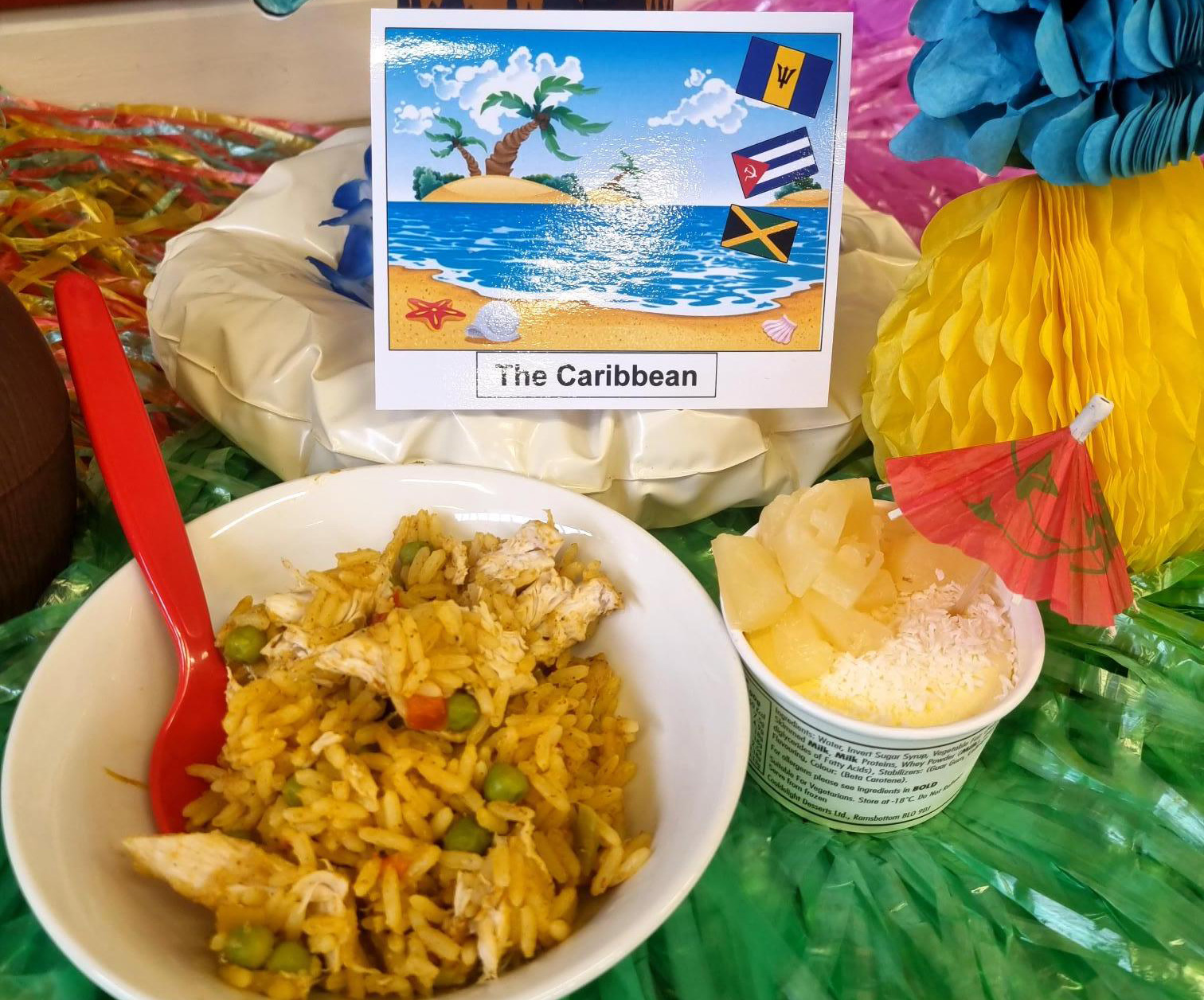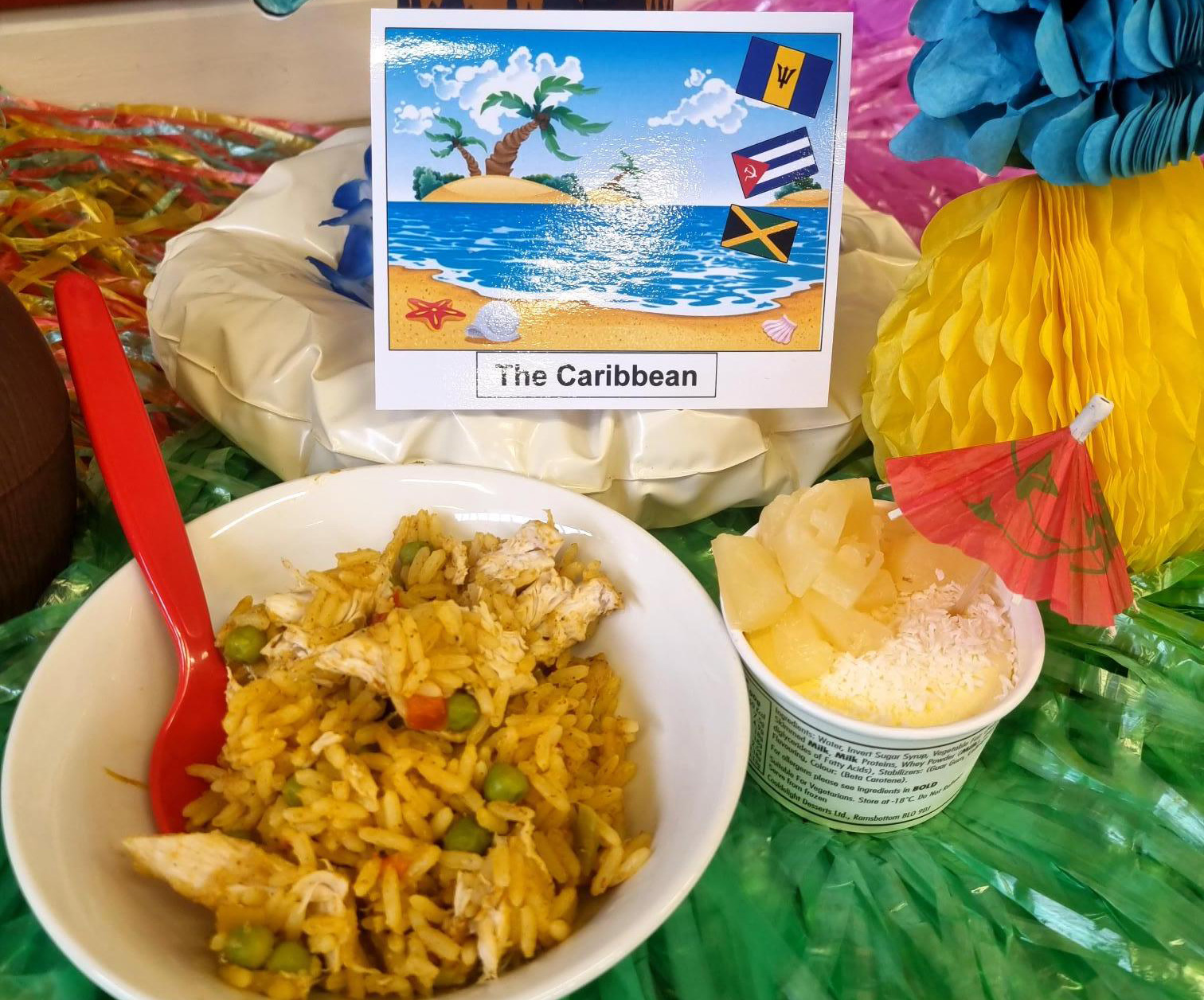 Serves: 6
Prep time: 15
Cook time: 30
Ingredients:
Mix this altogether into a Caribbean paste…
Chilli Powder- 1⁄2 Tsp
Ground Mixed Spice- 3 Tsp
Cumin- 3 Tsp
Garlic Granules- 3 Tsp
Tomato Paste- 1 1⁄2 Tbsp
Jerk Paste- 3 Tbsp
and here are the other ingredients:
660g Fresh Chicken Inner Fillets
300g Tilda Brown and White Rice
Chicken Stock- 1 Litre
1 White Onion
1 Yellow Pepper
1 Red Pepper
90g Petit Pois
Veg Portions / Serving: 6
Winning Recipe
This is the winning recipe from our Caterers Challenge 2023 winners – Carryduff School in Northern Ireland.
Great work team!
Method:
Marinade raw chicken fillets in Caribbean paste
Chicken can be marinated overnight or just before cooking
Chicken can be steamed, pan fried, or oven baked
Add chicken stock to rice- steam or boil.
Parboil petit pois.
Dice peppers and onions-lightly fry in olive oil.
Add peppers, onions, peas and rice to the cooked chicken in a pot, mix together and serve with a garnish of parsley and a dollop of crème fraiche if desired.