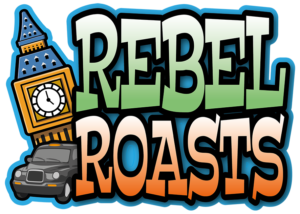 The global veg invasion has landed here in the United Kingdom. The vegetables have kidnapped our great roast dinners and the kids will need your help more than ever. Your mission is to help the kids find them and eat them to defeat them. Reclaim our roast and say it loud, say it proud…
This roast is mine!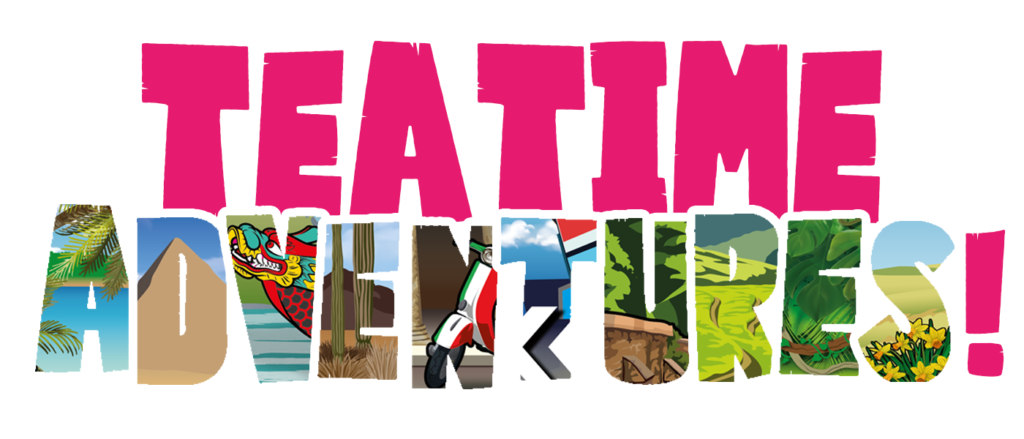 Tea-time adventures turn a meal into a game you play together. It's about finding the fun in the food because that encourages children to eat it. It's not so much about the recipe which puts the food on the plate (that's up to you), but the fun which gets the food from the plate into their bellies.

Rebel Roasts is any roast dinner. We have suggested these little potato cakes below for something different – but that's up to you – you do your roast, your way (but with plenty of veg).
Tell your kids that as part of Eat Them to Defeat Them you have a challenge called Rebel Roasts and ask if they would like to watch the video. Watch the video above together and repeat the rally cry "this roast is mine" with as much enthusiasm as you can muster, and ask the children if they want to help Chef Andrew to defeat the veggies.
Before you serve the roast you might want to watch the video again, and as you serve, repeat the rally cry:"this roast is mine"! As you or your kids eat the vegetables, you can say things like: "you're going down veggies" or "let's defeat them". During the meal, avoid any pressure and keep the mood fun.
Once the meal is over, praise, praise, praise – but don't mention health. "Well done, we defeated the veggies". Remember, for veg-resistant children a sniff, a lick or a nibble is good progress – praise it. Then add a sticker to your Eat Them to Defeat Them wall chart, if you don't have one you can download one here. Ask the kids if they enjoyed the challenge, and would they like to try another. Good luck.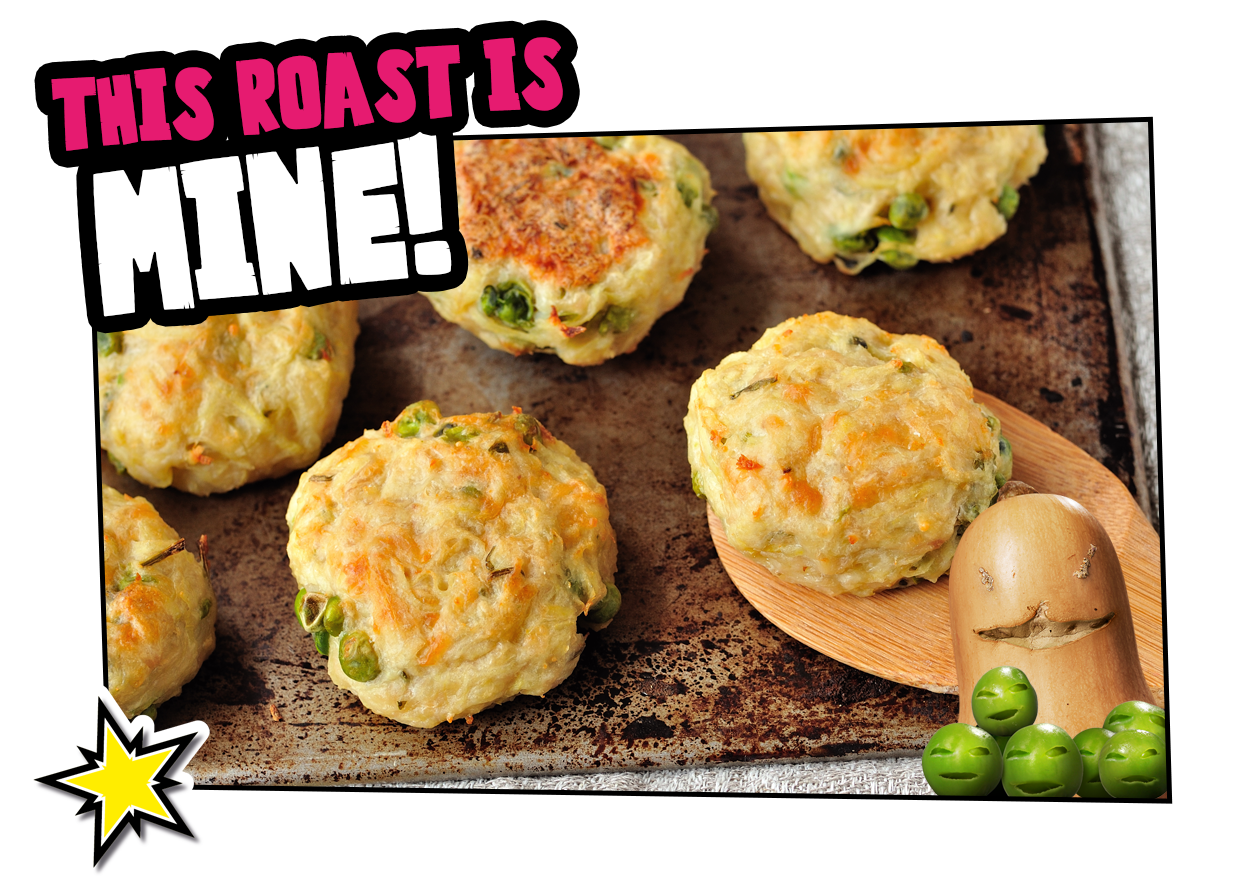 Potato Cakes
Serves: 4
Prep time: 20 mins
Cook time: 30 mins
Ingredients:
300g potatoes, peeled, cooked in boiling water until soft, and mashed (or use leftover mashed potato)
100g green cabbage, cooked and shredded
100g peas
50g grated Cheddar or mozzarella, optional
Veg Portions / Serving: 2
To make a roast a little more fun we have suggested these little twists on bubble & squeak, but any roast with a good helping of veg will work – just serve with a reminder to the children to Eat Them to Defeat Them and get them to say "This roast is mine!"
Method:
Preheat your oven to gas 4/350°F/180°C. In a bowl, mix together the cooked mashed potatoes, green cabbage, peas and cheese if using, make into 10 balls of equal amounts and place onto a greased baking sheet, making sure they are flattened to form a puck shape.
Place into the pre heated oven and cook until golden brown, about 15-20 mins. Alternatively, you could fry them in 1 tbsp oil for about 3-4 mins on each side, until golden brown. Serve as an accompaniment to a roast dinner.
Kids in the Kitchen:
Have the kids help you measure and weigh ingredients, mash the potatoes and shape the patties. For more tips on cooking with kids check out Kids in the Kitchen on Simply Veg.