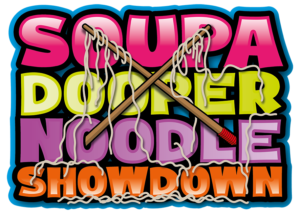 The vegetables have taken over the noodles in East Asia. There are showdowns from China, to Japan and Korea and the kids need your help to defeat their monstrous plan. Your mission is to help the kids find them, eat them to defeat them and before the
It's time for a showdown!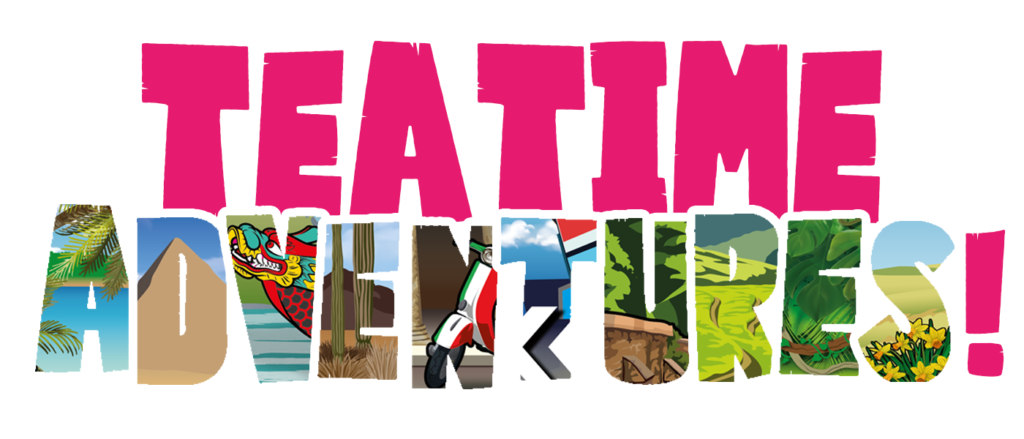 Tea-time adventures turn a meal into a game you play together. It's about finding the fun in the food because that encourages children to eat it. It's not so much about the recipe which puts the food on the plate (that's up to you), but the fun which gets the food from the plate into their bellies.

Soupa Dooper Noodle Showdown works for any noodle dish. We have suggested a broth with plenty of juice for slurping, but you can use any dish with noodles (and plenty of veg). Slurping is fun, go for it – it can get a little messy, so watch the school uniform or best clothes.
The important thing is decent chunks of vegetables. Don't try hiding the veg, that does nothing to improve your child's diet, and don't make the veg too small. If you present chunky veg, your child feels in control. This is important – they can eat the veg when they choose, they can separate it out and not eat it, or they can play the game and "eat them to defeat them". If they have that control they will be more inclined to give it a go.
To get started, tell your kids that as part of Eat Them to Defeat Them you have a challenge called Soupa Dooper Noddle Showdown and ask if they would like to watch the video. It's a really fun name so play with it, use silly voices, or challenge the kids to say it quickly ten times and then say it backwards. Watch the video above together and repeat the rally cry, "its time for a showdown", with as much enthusiasm as you can muster. Then ask the children if they want to help Chef Andrew to defeat the veggies.
Before you serve your noodles, you might want to watch the video again. As you serve, repeat the rally cry catchphrase, "its time for a showdown", and then when you or your kids eat the vegetables you can say things like "you're going down veggies" or "let's defeat them". During the meal avoid any pressure and keep the mood fun, and if you can handle the mess see who can make the best slurp.
Once the meal is over, praise, praise, praise – but don't mention health. "Well done, we defeated the veggies". Remember, for veg-resistant children a sniff, a lick or a nibble is good progress – praise it. Then add a sticker to your Eat Them to Defeat Them wall chart, if you don't have one you can download one here. Ask the kids if they enjoyed the challenge, and would they like to try another. Happy slurping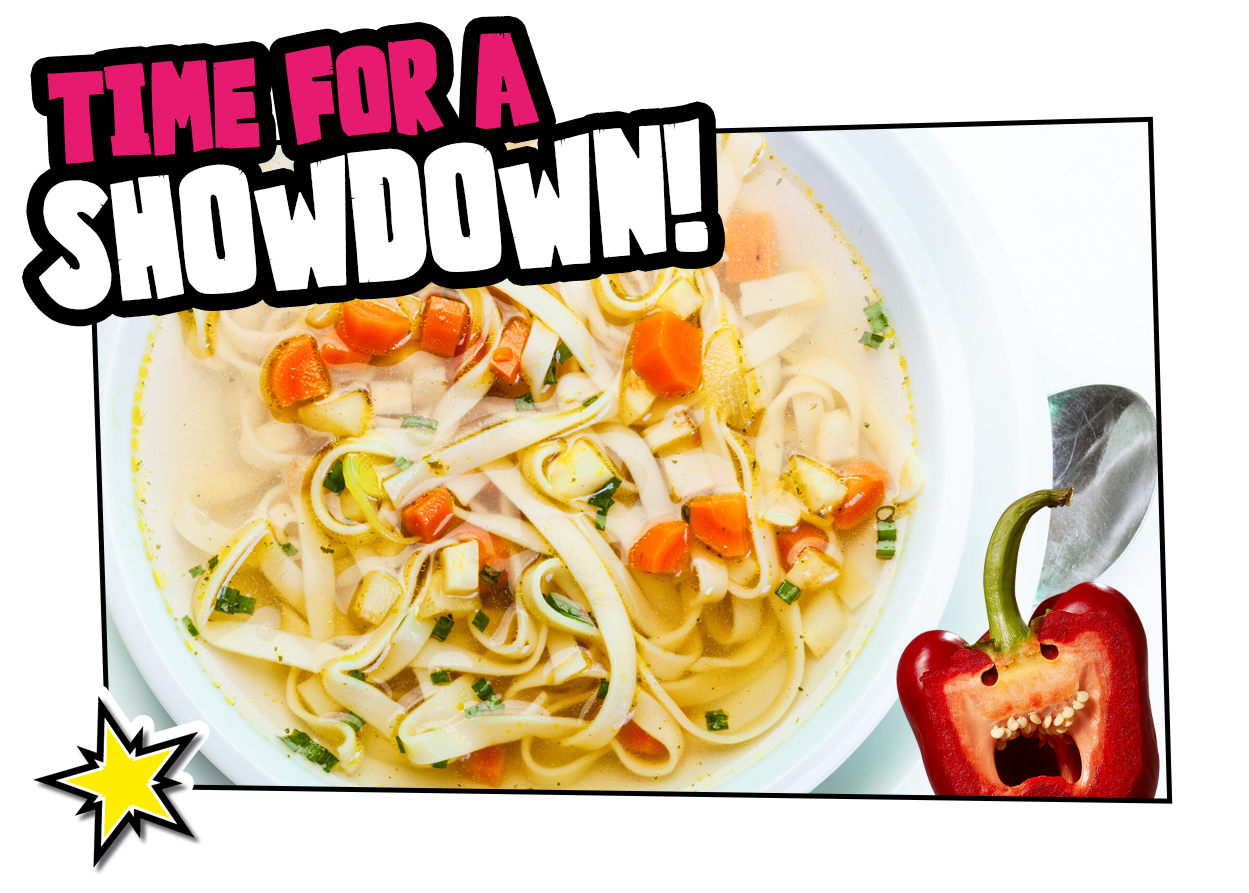 noodle soup
Serves: 4
Prep time: 15 mins
Cook time: 15 mins
Ingredients:
1 tbsp oil
200g diced chicken or beef strips, or veggie alternative
1 red pepper, sliced
100g sweetcorn (frozen is fine)
2 carrots, sliced as thinly as you can (or just use a veg peeler to peel thin strips)
100g white or green cabbage, shredded (sliced very thinly into strips or grate coarsely)
1 tbsp grated fresh ginger (or ½ tsp ground ginger)
½ tsp ground cinnamon
1 litre water
1 veg, chicken or beef stock cube
1 tbsp soy sauce
1 tbsp honey
200g cooked noodles
Handful fresh coriander, chopped (optional)
Veg Portions / Serving: 2
The story for the kids is all about slurping your way to victory so we'd like this with a good broth for maximum slurping. We have recommended a noodle soup with plenty of slurp-icious broth. Here's our recommended recipe, or you can simply adapt your own recipe – just keep the veg chunky and serve with a reminder to the children to Eat Them to Defeat Them and say "Time for a show down!"
Method:
Place a saucepan on the stove over medium heat and add the oil, chicken or beef, red pepper, sweetcorn, carrots, and cabbage. Cook for about 5-10 mins until the meat is well browned and the cabbage and carrots still have some hardness to them but are starting to soften. Add the spices and cook for another minute. If using veggie alternative, check packet instructions, but most cook quickly and can be added at the next step.
Add the water, vegetable stock cube, soy sauce and honey to the pan (and veggie alternatives, if using) and bring gently up to a simmer.
Add the noodles to the pan and continue to cook until everything is piping hot and cooked through (if your noodles are uncooked, don't worry, just cook them quickly now, it usually only takes a couple of mins, and then add to the saucepan).
Remove from the stove and evenly portion into serving bowls, sprinkling with coriander as you serve if using.
Kids in the Kitchen:
Have the kids help you measure and weigh ingredients and stirring things together (show them how to safely stir over the heat and keep a close eye on them). For more tips on cooking with kids check out Kids in the Kitchen on Simply Veg